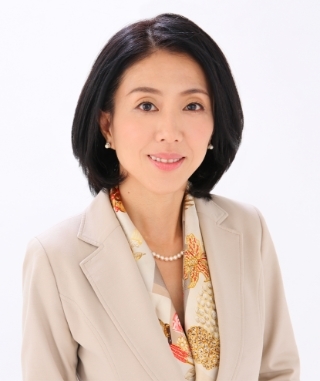 Hello everyone, I am Mieko Nakajima, CEO of Mamakokojob.I am promoting "Diversity and Inclusion" with the understanding that there are many kinds of people in a company, men, women, young, old, non-Japanese, and disabled people who have different values, religions, and sexual orientations and who can make a valuable contribution to their company, and have a right to be valued themselves, and work happily.I support mutual respect, recognition, and becoming a valuable, roductive part of society. My staff I are hoping that a person like yourself will join us in helping to connect you with a suitable Japanese company that will provide you with a rewarding, worthwhile, and satisfying work experience.I am looking forward to seeing you soon.


Xin chào mọi người, tôi tên là Nakajima Mieko giám đốc của tổ chức Mamakoko job.

Hiện tại tôi đang làm công việc về thúc đẩy sự đa dạng và hội nhập.
Cụ thể là:
Công ty thực sự có rất nhiều người cả nam giới, nữ giới, thanh niên, người lớn tuổi, người nước ngoài, người khuyết tật và mỗi người đều có quan niệm khác nhau về giá trị, tôn giáo, khuynh hướng và giới tính .
Dù là ai thì cũng đều có tài năng, thực lực và có quyền được làm việc một cách vui vẻ, hạnh phúc. Chúng tôi luôn luôn hỗ trợ nhằm hướng đến một xã hội tôn trọng và công nhận lẫn nhau.
Chúng tôi mong muốn được kết nối các bạn, những người nước ngoài tuyệt vời với các công ty, doanh nghiệp của Nhật Bản và hãy cùng nhau làm việc một cách vui vẻ, hạnh phúc.
Và chúng tôi hy vọng nhất định sẽ được gặp các bạn.