★ I interviewed a person who works as an incumbent! ★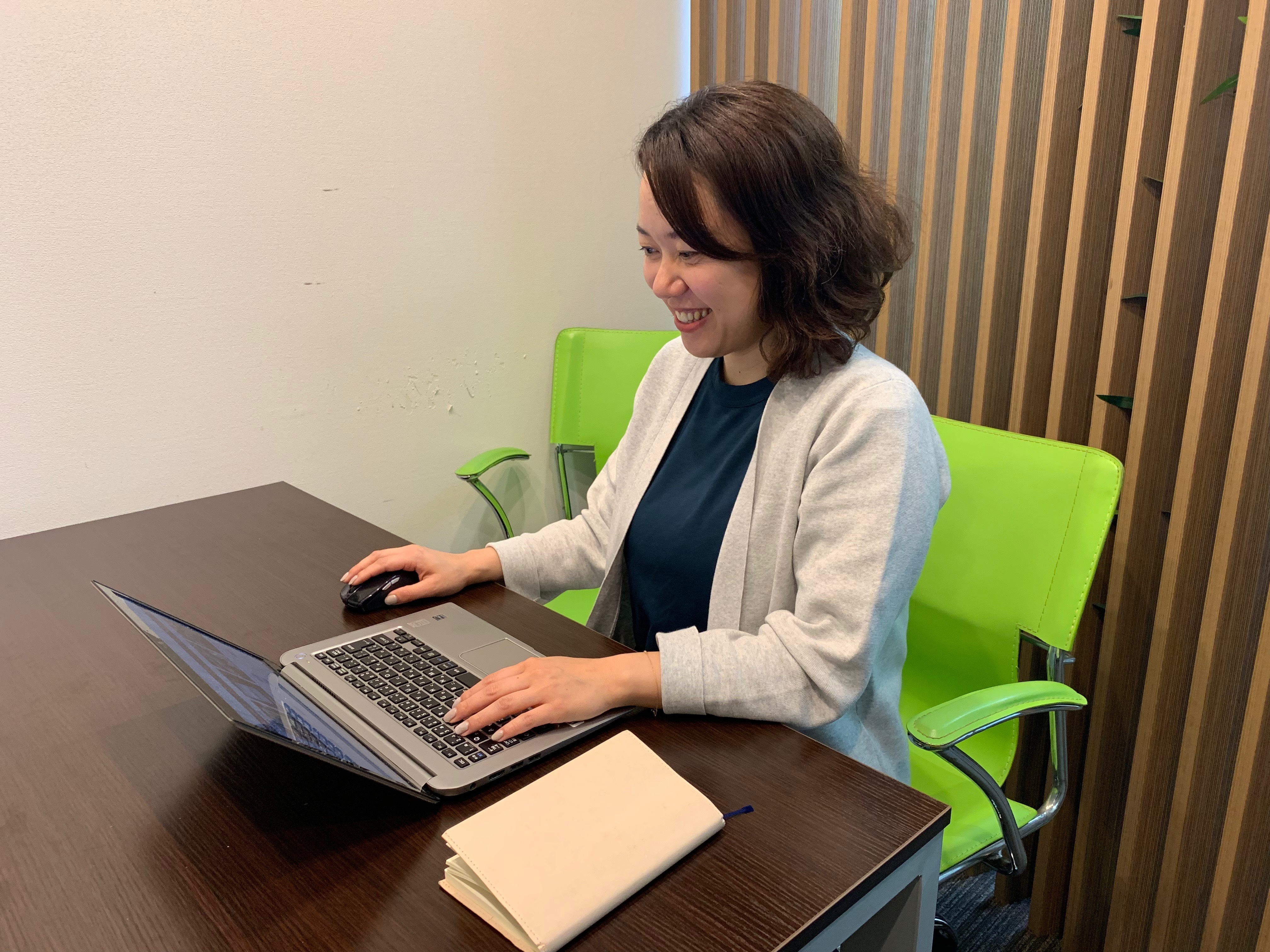 ◆ Client Relationship Manager ◆
Q1.
Please tell us about your current work. What do you find rewarding?
As many projects go on at the same time, we work among global personnel, operations staff, and clients to ensure that things go smoothly. In cooperation with the client, we start planning the project, and after the investigation starts, we support the operation staff and provide contracts and invoices. After completing the survey, we will collaborate with analysts to create analysis and report them to clients. Not only Japanese staff but also staff from other countries will work together to carry out one project, so all the staff involved in one project will work together as a team. I
fi
nd it rewarding to
gain knowledge on the global fashion industry and help some of the most famous brands in the world.
Q2. Where and how often do you use English?
All in-house materials will be in English. In addition, I frequently contact overseas offices and staff to proceed with the project, so I use e-mail and TEAMS almost every day. We may also hold telephone meetings with overseas staff and respond to clients in English. My boss is French, so I basically speak English daily
Q3 Please tell us about your company's appeal.
I keep in touch with overseas staff frequently, so even if the location is far away, I feel close to them. I think it is a very good environment for those who want to use English and want to work globally. Also, even in the office in Japan, I always consult with colleagues and work in a collaborative way, if find it pleasant and dynamic. The clients are famous brands, so I think that those who are interested in fashion will find it attractive. In addition, the flextime and teleworking system allows you to take paid holidays freely, so I think it is an environment where you can work freely. Currently, remote work is recommended due to corona damage.
___________________________________________________________________________________________________________________________
★
Would you like to work with us at a global company that handles top brands?
★