What was your deciding factor when joining the company?
Originally I was working on IT hardware, but I also had experience as a generalist in product management, recruitment, and accounting. I decided to join Tap because I knew that I could employ my knowledge of in-house systems and accounting, and I wanted to build a career as a specialist while making use of those previous experiences.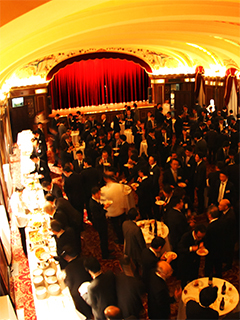 Can you share some positives about the company?
・ There are few major companies that mainly develop systems for hotels. At Tap, we firmly believe that our strength comes from the fact that we specialize in hotel systems, and therefore, we can provide full yet flexible customer support that is wholly unique to our company. We can see that we have earned the trust of our customers, 10% of which have been with us for over 10 years.

・ Supports employee growth
There are many opportunities to improve your skills, whether expanding your system knowledge base through peer-led workshops, or enhancing your technical skills through programming courses and team meet-ups. We also hold regular interviews to capture and reflect the needs of our employees. It's OK to speak honestly and openly, we listen in earnest.
・ Outstanding teamwork
While we have team members from around the globe, such as the United Kingdom, the United States, Germany, South Africa, Hong Kong, France and Vietnam, our teamwork is solid and we've fostered a culture of support, where skills and knowledge are shared freely. Even now as we telecommute, we are actively assisting one another and collaborating smoothly.

・ Good work-life balance
Of course, we sometimes work overtime just before a deadline, but in essence overtime is not encouraged. If you need overtime, you'll have to apply, and overtime hours are well managed. The average monthly overtime is approximately 10 hours, depending on the time of year.

Please tell us about the future outlook for the Global Business Development Department.
Currently, our system has already been implemented at a resort in Guam and overseas expansion has begun. Further market research in Guam, as well as projects in Taiwan are currently planned. We also have a branch office in Vietnam, and we have many opportunities to work while interacting with Vietnamese members. I think we are blessed with the opportunity to come into contact with different cultures every day, as we push together towards global expansion of Tap systems.
Any message to potential candidates?
We all have one common goal, the development of a "good system". Our company provides not only the support, but many different avenues by which members can pursue this goal as long as they have vision and drive. We would like to invite those of you who are motivated, open to new and exciting challenges, and seeking personal/professional development to reach out to us. We look forward to seeing you all!