Recruitment for this position has ended.
Feature Article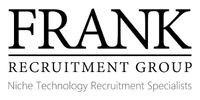 Office Location

Singapore

Services

マイクロソフト(ERP・SharePoint・CRM)製品に特化されたプロフェッショナル様方専門のリクルートメント会社。
Solely focused on Microsoft Dynamics And SharePoint professionals.
We have Global database of more than 60,000 professionals who are specialized with Microsoft products.
We also do global relocation to other countries.

Industries

Microsoft Dynamics AX , CRM, NAV. Microsoft SharePoint
SalesForce. Microsoft Lync. Microsoft Biztalk

Positions

Project Manager, Consultants (Functional and Technical), Programmers, Developers, Sales consultants, IT architect, Support.

Contact Policy

ご登録後一週間以内
What We're Proud of

We are the Global Leader in Microsoft recruitment.