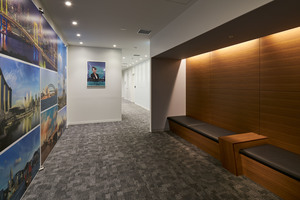 Michael Page has a number of unique characteristics that define us as one of the leading recruitment consultancies in the world.
Industry Specialists
We employ specialist recruitment consultants for each job sector that we cover. This ensures every consultant is an expert on their specific industry and is able to offer expert advice to both employers and job seekers.
Global Strength
The Michael Page brand is among the most widely recognised in the professional recruitment industry. Our globally recognised brand attracts the highest quality job seekers and a broad range of blue chip employers.
Accredited Business Processes
Michael Page is Quality Certified to several international standards. Our service levels and processes are regularly reviewed by internal and external auditors to ensure best practice standards.
Referrals
Each year more and more job seekers and employers engage Michael Page as a result of a personal referral. This is a testament to the high level of professionalism and service that has established Michael Page as a market leader in the professional recruitment sector.