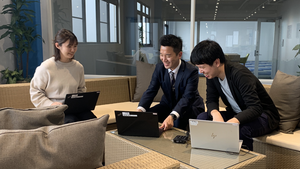 1. Providing a wealth of job information through a global network
More than 8,000 companies have received many job offers regardless of industry or occupation. We have a network of companies that we have cultivated as Pasona, a pioneer in comprehensive human resource services. We have a track record of many referrals around the world, expanding your options.


2. Career advisors with diverse nationalities and multicultural experience will help you plan your career from a long-term perspective.


3.Career advisors in Japan and overseas bases work together to support you Japanese and Japanese-speaking staff are stationed at overseas bases. We provide real-time, life-size information about life and visa acquisition status. I will answer even the smallest questions.