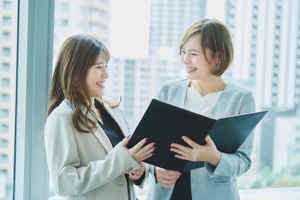 WORKPORT GLOBAL PARTNERS live in Japan
It is an agent that searches for jobs for foreign engineers .
We support the job change of engineers in the IT industry and manufacturing (manufacturing) industry .
A professional career consultant will search for a job that matches your wishes and experience from a large number of job information.
Recruitment introduction, interview advice, etc.
We specialize in supporting foreign engineers, making use of our extensive knowledge,
From how to write a Japanese resume, visa support, and follow-up after joining the company,
We are a one-stop shop for your career change .


[Number of jobs] More than 50,000 jobs available for foreigners. High quality jobs for JLPT N1, N2 and N3 levels.
[Results of job change support] 70 countries
[VISA support] Career consultants with a wealth of knowledge will provide VISA support tailored to your situation.
[Interview measures] Career consultants will conduct interview measures online.
[Multilingual support] We have employees who can speak Japanese, English, Korean, Vietnamese, and Burmese, so we can support you in multiple languages.


■ Our SNS link
HP: https://www.workport.co.jp/globalpartners/
Facebook: https://www.facebook.com/workportglobal/
LinkedIn: https://www.linkedin.com/company/workport-global-partners/