Recruitment for this position has ended.
Feature Article

Office Location

〒151-0053
3-57-6 Yoyogi, Shibuya-ku, Tokyo, Grandforet B1
[Google MAP]
http://00m.in/4FlYF

Services

"Cross job" for global employment
★ We provide a wide range of jobs from language-based jobs to engineers ★
[Japanese who want to utilize language]
◎ Inexperienced OK
◎ Global environment
◎ Use your language
◎ There is an overseas business trip

[Foreigners who want to work in Japan]
◎ Has a track record of obtaining a "working visa 5 years"
◎ "Immediate day" interviews / job introductions are possible
◎ Many "closed jobs" for foreign nationals
◎ "Native language" allows you to feel free to consult other than work.
◎ "Providing housing" is also possible (3500 sharehouses managed + nationwide rental)
◎ Provision of "increased salary / position" and "ideal industry"

Industries

【industry】
◎ IT / machine
 (Inexperienced to experienced people are available)
◎ Hotel
 (Many jobs available for hotels and inns in Japan)
◎ Sale
 (No. 1 in actual results)
〇 Other
(Ventures, manufacturers, trading companies, retail / logistics / transportation, real estate, human resources / education, consulting, advertising / publishing / media)

* Information is available for both Japanese and foreign companies ◎

Positions

▼ Interpretation / translation
(Education, medical care, trade affairs, sales and customer service
▼ Engineer
(Company information, machine design, Web, software, infrastructure, apps etc.)
▼ All job types at hotels
(Accommodation department, food and beverage department, cooking department, banquet department, sales department, management department)

Achievements

Achievements at companies in Japan

Consultant Introduction

Motto is "think seriously about a person's life (career)"
Japanese, Korean, Chinese and Taiwanese Carry Advisors have one-on-one interviews-from training
We are doing.
Except for training, we have a full-time system, and we do not talk the same times many times.
◎ You can speak your native language ◎

Contact Policy

After your inquiry, we will contact you within one business day.
★ Global job introduction service ★
Global Point

I will introduce many exciting jobs ♪
日本での就職なら『クロスジョブ』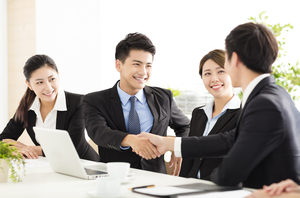 ◆

グローバル特化だからこその魅力が沢山

◆
◎「就労ビザ5年」の取得実績あり
◎「即日」面談・求人紹介が可能
◎外国籍向けの「非公開求人」が多数
◎「母国語対応」でお仕事以外も安心して相談可能
◎「住居の提供」も可能
(シェアハウス管理数3500室+全国賃貸)
◎「給料・役職アップ」「理想の業種」に内定