Company Intro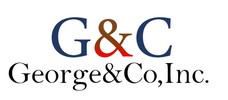 As a new graduate, experienced corporate sales position and branch office establishment at TRUSCO NAKAYAMA. After that, after experiencing sales, operation management, and buyers at Odakyu Department Store, he studied abroad in the United Kingdom (London) and obtained an MBA from Heriot-Watt University.
After returning to Japan, he was involved in launching the IT field at JAC International. After that, participated in the launch of the executive area with Mynavi. At the same time, he is also involved in launching services related to accountants, tax accountants, and advisors, and serves as a manager (responsible person) in the same field.
In addition, he started a mid-career recruitment support business at VISITS Technologies, and engaged in personnel (recruitment, personnel system construction, in-house coaching), general sales management, business development, business management, listing preparation support, and internal audit at the head office. He also has an Executive Coaching client. He was the general manager of the company's business division and business development department.

Currently, he founded George & Company, Inc. and is the CEO / CEO. Professional agency business, self-branding business, coaching business.