Current Job Listings
Recruiter 株式会社フューチャー・デザイン・ラボ / Future Design Lab
Page 1 out of 1pages.1 jobs were found that matched your search.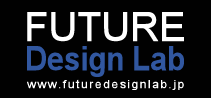 Job Description

An American professional services and investment management company specializing in real estate is seeking Facility Management in Tokyo office. The employees are diverse but the common language will be Japanese, so if you are fluent in Japanese and want to work in a global team in Japan, please apply!

【Responsibilities】
①Corporate secretarial work
・Reception/facilities management
・Creating bills, documents
・Supporting internal events

②Security related work
・Security card management

③Vendor management

④Facility man ...