Current Job Listings
Employer Seagull Scientific Asia-Pacific, Inc.
Page 1 out of 1pages.1 jobs were found that matched your search.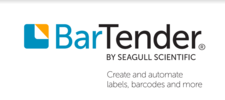 Job Description

WHAT YOU WILL DO

Working in our Technical Services team, you will be helping customers by phone, e-mail, and chat with our BarTender software and printer drivers. This will include high-level technical issues related to our Enterprise software and third-party applications.

You will:
• Be the first point of contact with customers over email, chat, and phone
• Provide support to customers by identifying, troubleshooting and resolving technical issues
• Escalate issues to higher support tiers as needed
• Research and answer miscellaneou ...