Current Job Listings
Employer International SOS Japan LTD
Page 1 out of 1pages.1 jobs were found that matched your search.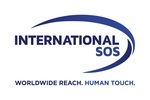 Job Description

The Employee shall at all times carry out his/hers duties within the tenets of the Hippocratic Oath, consistent with best ethical and medical practice. Flexibility to allow for clinical work or practice available.

◆Overall Purpose Of The Job◆
【General】
The Near Patient Physician is a key member of the TOP in country medical service delivery team and will take on roles such as mentoring new employees, taking the lead on a projects and working closely with in-country Near Patient Medical Teams. The Near Patient Physician will have the respons ...