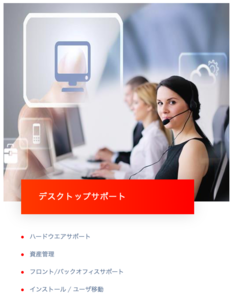 御社、そして働く皆様にIT分野で貢献すべく、MCPやMCDSTといった認定技術者を登用しております。

またMCSE、MCSAといった高度な有資格者はWintelに精通しており、CCNA、CCNP、CCIEの有資格者はネットワーク関連のプロジェクトに大いにお役に立てるものと確信しております。
わたくしどもはITサポートの提供を通じ、顧客から高い評価をいただいてまいりました。顧客のIT投資がより生産的になるようお手伝いし、その費用対効果を大きくしてまいりました。

INTERSOFTは今、全国的に事業展開している強みを活かし、プロダクト、分野の垣根を越えたソリューションのリーディングプロバイダーとして成長を続けています。

営業、技術いずれの部門も、お客様やビジネスパートナーとの強固なネットワークによってさらに広域での事業展開を図っており、他の追随を許さないサービスをお届けいたします。


In order to contribute in the IT field to your company and those who work, we have appointed qualified engineers such as MCP and MCDST.
In addition, highly qualified people such as MCSE and MCSA are familiar with Wintel, and CCNA, CCNP and CCIE qualified people are convinced that they can be very useful for network related projects.
We have received high praise from customers through the provision of IT support.
We have helped our clients make their IT investments more productive and have increased their cost-effectiveness.
 INTERSOFT continues to grow as a leading provider of products and solutions across fields, leveraging its strengths in conducting operations nationwide.
Both sales and technology divisions are expanding their businesses in a broader area through a solid network with customers and business partners, and we will deliver unrivaled services.