Company Intro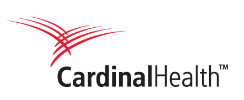 Cardinal Health was originally founded in 1971 as Cardinal Foods – a food wholesaler in Central Ohio.

After creating Cardinal Foods, our founder, Bob Walter, worked to build the business – he invested in the company, and looked to expand our customer offering to include more services in a more integrated way.

He turned to the drug industry, recognizing there were a surprising number of similarities between distributing food and distributing drugs. Most intriguing of all, drug distribution was highly fragmented – and characterized by a lot of small, privately run regional wholesalers. So, in 1979, he acquired 50 percent interest in a small Zanesville Ohio drug distributor called Bailey Drug Company, and quickly saw the potential for a much more aggressive approach to servicing this important industry.

Today, Cardinal Health is much more – we are in the top 300 on the Global Fortune 2000 and are a worldwide provider of exceptional distribution but also products and solutions focused at helping you overcoming your most pressing challenges. As healthcare continues to go through robust change, we understand the pressures our customers are facing to reduce the cost of care and drive patient outcomes. To support this, we built upon our foundation in meaningful ways well beyond logistics to include a range or product and business solutions.
Description of Business
Why work for Cardinal Health?

■We are a $129b healthcare company, ranked among the top 25 on the Fortune 500.
■We support nearly 4,000 leading healthcare systems around the world.
■Our network operates 24 hours a day, 7 days a week, and 365 days a year.
■We serve more than 2m patients with nearly 50,000 home healthcare products.
■We employ more than 40,000 employees worldwide.