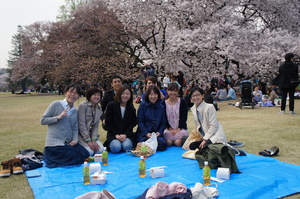 Chief Entertainment Officer "CEO"
We all love to have fun!
Our "CEO" community is responsible for the social aspects of our work.
If you work hard, you need to play hard.
The CEO prepares a social gathering for all employees
Culture Day
As a global company, Culture Day is held every three months to celebrate and embrace diverse cultures around the world. We are a truly global company, expanding from Brazil to Japan and from Switzerland to India. All of its employees are important.
Sports Event
From CrossFit to soccer, ballroom dancing to marathons, we will hold events that everyone can enjoy. We also have a few strong players!
Social gathering
Barbecues, watching movies, sporting events, concerts, etc.
Community
From local charity activities and fundraising to social service activities and environmental support.