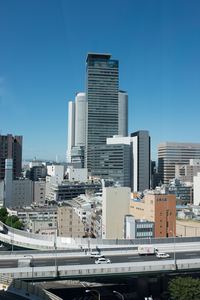 Would you like to make use of the native-level English skills you have cultivated overseas and at work in our company?

We provide consulting services such as asset management, management, finance, insurance, etc. for major and well-known domestic companies and wealthy individuals.

In particular, the business that supports the establishment and operation of local subsidiaries (captives) in Hawaii and Malaysia is doing well.
We keep getting new requests.

We are looking for people who can entrust us with English-language office work, including the preparation of various documents necessary for captive business.
All contracts and applications we handle are in English.
You will communicate in English with various experts such as overseas lawyers, accountants, trust companies, captive managers, and insurance brokers.

A captive is an insurance company that underwrites the risks of its own company or its own group.
It is an extremely highly specialized business that is gradually attracting attention, especially from major companies, and is expected to become a business in the future.
Those who worked at an overseas accounting firm, former employees of the overseas business department of a non-life insurance company, employees who use their native language and accounting knowledge, etc.
People who want to use their English skills to do high-level work are active here.
If you have office work experience, are confident in your English skills, have accounting knowledge, and have experience working for a non-life insurance company, we welcome you.

Our customers include large companies that support the Japanese economy.
The amount of money handled is in the hundreds of millions of yen, so you can feel a sense of responsibility as well as a sense of accomplishment, and aim for a higher-grade stage.