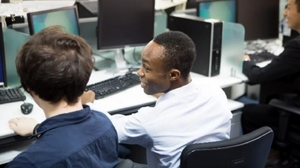 [Japanese career model]
If you join the company as a programmer with 3 years of experience, you will be asked to play an active role as a project leader in 2 years, considering your development skills and personality, and experience project scheduling and personnel management.

After that, when I became able to communicate with customers, I experienced a large-scale project leader, and when I became able to manage the income and expenditure of the project, I was appointed as a manager .

In order to become a manager or higher, you need the ability to think and execute a business plan,
I emphasize the Challenge spirit because my experience and motivation speak for themselves.
Up to the manager, we will work according to the company policy and gain experience, but for managers and above, Challenge is important.