Support keeps our merchants, products, and people going strong.
With the freedom to explore, experiment, and solve real problems, you'll never stop learning with this team.


- WORK ANYWHERE -  
"Wherever you are, your next journey starts here"
Shopify has always been a massive experiment:
A place where you can unleash your curiosity, your passion for craft, and your drive to solve hard problems surrounded by friends.
We're hiring in all corners of Canada and around the world, to design the future together - a future that is Digital by default.
"What this means for you"
■We can hire you (almost) anywhere
If Shopify has an entity where you are legally entitled to work we can employ you directly.
In all other countries, we may be able to hire you as a contractor.

■An Internet allowance to set you up for success
So you can focus on making commerce better for everyone, and not frozen screens and delayed audio.
■Time zone proximity over physical proximity
You can work from wherever you call home and connect when the sun's up for everyone on your team.
■People first
A human-centered experience that recognizes your uniqueness and unique needs within the context of building a company that sees the next century.
■Core hours not commuting hours
Skip the energy draining commute and channel your energy into the core hours when you're at your most creative.
■A Shopify community to support you, teach you, and learn with you
While we're growing fast, we're connected and committed to one another, and to make commerce better for everyone, everywhere.

- Message -
"Educational degrees alone aren't important to me. Instead, I want to know about the problems people have solved."
- By Solmaz Shahalizadeh, VP of Data Science and Engineering at Shopify

What I'm more interested in from candidates is curiosity, and the technical skills to follow that curiosity.
The benefit of focusing on potential over education is that we end up with amazing people who rise and shine given the right structure and opportunities.
It's gratifying to see people grow into their roles.
We've taken a chance on people that haven't worked out,
but hiring people from various backgrounds who think differently and bring a fresh perspective to the team is never a bad idea.
I'm grateful for the problems I get to solve at Shopify every day.
I have so many ideas in my notepad, hypotheses I want to check in the data to see if they hold.
There's never been a day without questions I want to answer; questions that help solve a problem for our merchants or Shopify.
"Commerce is such a fascinating world,and we've only just scratched the surface.
Every single domain we're working on has a rich portfolio of problems to solve.
The entire universe is a curiosity to us."




"Ideas come from everyone
— from our most senior leadership to our 18-year-old Dev Degree interns."
- By Jean-Michel Lemieux, Chief Technology Officer at Shopify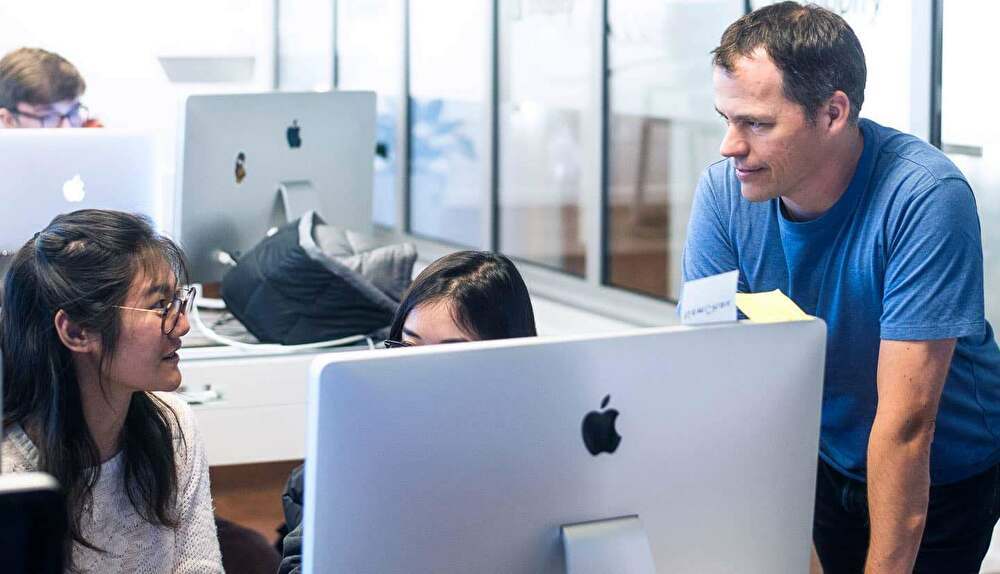 As much as it's important to be self-motivated to learn, a sense of community is important too.
Every person in the company needs to be moving in the same direction in order for us to make progress.
One of the best ways we've been able to keep this forward momentum is by coming together for collective learning.
We kick off every year with Shopify Summit,
an internal conference for the entire company to discuss what we want to achieve in the year ahead.
Recently, we launched an additional event called RnD Summit
where our research and development organization comes together to talk about how we're going to achieve those things.
Ideas come from everyone — from our most senior leadership to our 18-year-old Dev Degree interns who are completing their education in a work-integrated learning program we've pioneered over the last few years.
We're at a point now where we're big enough to tackle really large problems,
but small enough that we haven't figured them all out yet. Not by a long shot.
If you're a builder at heart;
if you want to take all of your life experiences and apply them to a blank canvas with some really powerful tools at your disposal,
Shopify is the sweet spot for you.