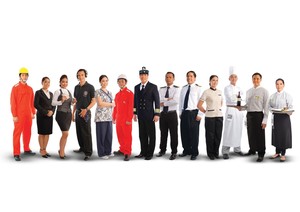 We provide a service that is useful for companies and people who are in need of human resources or job opportunities. "Thoughts cross the sea tomorrow and beyond"

Through the transportation of various goods, the Group is living and industry of people all over the world. In addition, it has a deep connection with overseas, and it is used by crew members from various countries, including Filipinos, in the operation of ships. As a employment placement business, we have started to introduce foreign nationals, mainly Filipinos. While utilizing the network of the main business
We will endeavor to develop and introduce foreign job seekers so that they can get a full and better job. In the process up to hiring, we will closely follow the job seeker and follow up with all our strength so that we can smoothly become familiar with the company and start working even after the job offer.