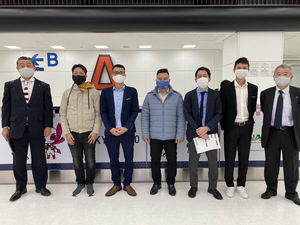 Sankei Biz
2020.11.16 15:22
Next Stage Asia Co., Ltd. (Headquarters: Chuo-ku, Tokyo, Representative Director: Masato Sasaki), which develops recruitment consulting for highly-skilled foreigners under the name of "a new recruitment strategy that will change the future of Japanese companies," is in the midst of Corona. We are pleased to inform you that the number of immigration support for employment candidates, mainly from Vietnam, has exceeded 100 in one month by using the residence truck, which was gradually lifted by the Japanese government from the end of July 2020.
* Residence Track is a system that allows long-term residents to enter the country with a certain status of residence, based on certain rules.
In addition, in order to widely convey the possibility that SMEs can hire foreigners, we have opened a [Foreigner Recruitment Channel] (URL:
https://www.youtube.com/c/nextstageasia
) on YouTube, and now A digest video introduces the hiring results of each company up to.