* Basic is telephone / online sales. ・ Construction of regular relations (hearing of needs and confirmation of advertising effectiveness) ・ Introduction proposal (presentation of profitable benefits of services provided for issues) ・ Provide expected values through effect analysis (reports of similar cases, forecasts, etc.) ・ Preparation of proposal and proposal ・ Support for service operation (following post-advertising, correcting content based on the results of the first ad) 【Career plan】 ・ First year: The goal is to introduce and operate Web advertising (Adwords specialty). ・ 2nd to 3rd year: Aim to be a person who can play an active role in the web advertising industry There is promotion to manager (team leader). You can learn not only sales but also management appropriateness and sales management skills required as an administrator." />
Job Search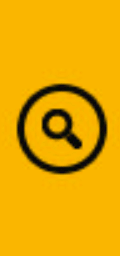 This posting is managed by:

NEO CAREER CO., LTD.

Company Name

Company is not publicly visible

Job Type

Sales/AE - IT Sales
Consulting - IT Consulting (Other)
Sales/AE - Advertising/Media Sales


Industry

Internet Services/ISP (Internet Service Provider)

Location

Asia Japan Tokyo



Job Description

[Business description]
Consulting sales related to online advertising and online marketing proposals utilizing "Google AdWords"

Customer: Korean corporation (for president)
Sales are both new and existing customers.

<Business method>
* Basic is telephone / online sales.
・ Construction of regular relations (hearing of needs and confirmation of advertising effectiveness)
・ Introduction proposal (presentation of profitable benefits of services provided for issues)
・ Provide expected values through effect analysis (reports of similar cases, forecasts, etc.)
・ Preparation of proposal and proposal
・ Support for service operation (following post-advertising, correcting content based on the results of the first ad)

【Career plan】
・ First year: The goal is to introduce and operate Web advertising (Adwords specialty).
・ 2nd to 3rd year: Aim to be a person who can play an active role in the web advertising industry

There is promotion to manager (team leader). You can learn not only sales but also management appropriateness and sales management skills required as an administrator.

Company Info

[Business description]
■ Telemarketing business
■ Outsourcing outsourcing for back office and efficiency consulting

Working Hours

9: 00 ~ 18: 00
Job
Requirements
【Prerequisite】
・ Person who has business-level Japanese skills
・ Three years of sales experience (no matter industry)

[Welcome experience]
・ Business level English proficiency
・ Those with Internet advertising industry knowledge

English Level

Business Conversation Level (TOEIC 735-860)

Japanese Level

Business Level(JLPT Level 2 or N2)

Chinese Level

None

Salary

JPY - Japanese Yen JPY 3500K - JPY 5000K
Other Salary
Description
Incentive system available
Complete social insurance
Transportation expenses
Regular health check

Holidays

Complete weekly two-day system (Saturday, Sunday and public holidays)
128 days a year
Summer vacation
Winter vacation
paid holidays
Congratulations
Parental leave
Job Contract
Period
Contract employee

Nearest Station

①Daimon Station 3 minutes on foot
②Shibakoen Station 4 minutes on foot
③ Hamamatsucho Station 7 7 minutes walk
* Working in an office prepared by Google.
Back
People who viewed this job offer also looked into these as well.