Current Job Listings
Employer Collab Japan株式会社
Page 1 out of 1pages.1 jobs were found that matched your search.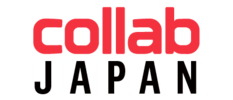 Job Description

◇YouTubeをはじめとしたデジタルコンテンツスタジオ◇弊社は多国籍メンバーが集まるスタートアップ企業のため、インターナショナルなバックグラントをお持ちの方大歓迎です!

【業務内容 】
You will be responsible for growing Collab Japan's Branded Content business by sourcing new sales leads from brands, agencies and partner platforms, and pitching a range of video creative, production and media solutions.
・Find influencer marketing opportunities for our creators
・Sales ...