Current Job Listings
Employer Amazon Data Services Japan KK/アマゾン データ サービス ジャパン株式会社
Page 1 out of 1pages.3 jobs were found that matched your search.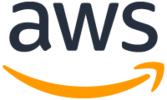 Job Description

In 2006, Amazon Web Services (AWS) began offering IT infrastructure services to businesses as web services -now commonly known as cloud computing. Today, AWS provides a highly reliable, scalable, low-cost infrastructure platform in the cloud that powers hundreds of thousands of businesses in 190 countries around the world. As our customers grow their businesses, AWS continues to provide Infrastructure that meets their global requirements, aiming to be the most customer centric company on earth.

The Infrastructure Operations (Data Center) Team is the b ...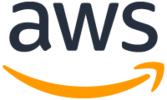 Job Description

The Data Center Engineering Operations (DECO) operation team is seeking engineers who can deploy, operate, and maintain the facilities (electrical/mechanical systems, control/fire-fighting systems, etc.) and manage related projects at our large-scale, high-density data centers.

As a member of this gender and culturally diverse team, you will have a chance to work with exciting technology in a dynamic environment with expanding opportunities. Help us grow our customers' businesses today. We're waiting for you to apply!

【MAIN RESPONSIBILITIES】 ...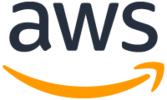 | | |
| --- | --- |
| Location | |
| Salary | |
| Japanese Level | None |
| | |
| --- | --- |
| Job Description | As a Capacity Planning Manager, you will drive programs to create and manage supply/capacity at our Data Centers in the APAC region. You will improve infrastructure utilization as well as availability. You will engage effectively with various stakeholders (Technical Program Managers, Engineers, Supply chain teams, Business Development Managers, Product Managers) in planning programs and will collaborate with our partners to deliver these efficiently. You will help establish Amazon Web Services as the key cloud technology provider across the region and he ... |