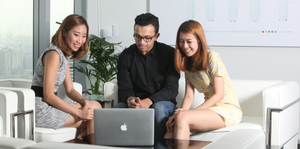 Want to work for an exciting, fast-moving, international company in Tokyo but feel you don't have the right experience yet?

Agoda welcomes students, interns and recent graduates to apply with us under our 'Young Agodian' program, please send an email to Nathan.szabo@agoda.com for further information.

We offer flexibility with regards to schedules, internship requirements and are willing to provide basic training for the right candidates.

We are looking recent graduates or nearly graduating students with the following skills:
- academic background in finance, business, statistics, analysis, mathematics or hospitality
- self-motivated with a "Get it done!" attitude
- desire to work in an international workplace
- able to work hard, play hard and have fun!
Apply today and we will be in contact if your profile fits the role!