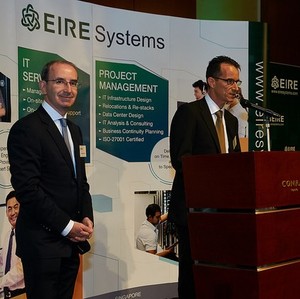 EIRE Systems is a leading independent provider of professional IT services to the financial, insurance and multinational sectors in Japan and throughout the Asia Pacific region. EIRE Systems has expertise across a wide spectrum of Information Technologies, with a track record for successfully completing hundreds of assignments since its establishment in 1996.
We provide professional IT services, both project-based and ongoing operational support, in two main areas:


IT Services


Project Management


With offices in Tokyo, Hong Kong, Shanghai and Singapore, EIRE Systems is in a position to provide local, regional, and global IT strategy and technology solutions to its multinational clients.
In the global push toward Asia and the Pacific, EIRE Systems is well positioned as the right choice for real career growth.