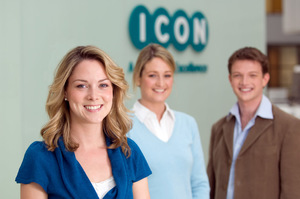 Our mission is to attract, reward and develop the best talent.
Here's how we do that.

1.We want great people | salaries & bonuses

We offer very competitive salary packages. And to keep them competitive, we regularly benchmark them against our competitors. Our annual bonuses reflect delivery of performance goals – both ours and yours.
2.We look after you | healthcare
We provide a range of health-related benefits to employees and their families, including:
◇access to fitness facilities (where available)
◇an Employee Assistance Program, with 24/7 access to independent advisors and counsellors.
3.We work with you | lifestyle & well-being
Maintaining and improving every team member's quality of life is central to our mission. That means:
◇an environment that encourages a healthy lifestyle promoting good work/life balance – for example with home-based working & flexible schedules
◇generous annual leave entitlement & statutory holidays
◇voluntary benefits such as childcare help & bike purchase schemes.
4.We want you to grow | development & career progression
Ours is a performance culture that is demanding and exhilarating – and we encourage you to realise your potential within it:
◇make the most of self-development resources through our online learning management system, iLearn
◇get access to global job opportunities and actively manage your career
◇the ICON Business Academy, in partnership with the University College Dublin Michael Smurfit Business School, provides 'best in class' global leadership learning & development opportunities.

5.We help you to plan | retirement
We offer competitive retirement plans – and related benefits such as life assurance – so you can save and plan with confidence for the years ahead.