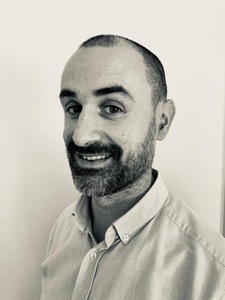 In April 2020 I was entering my fifth year at an Oxford based tech startup while the UK and the world were in the early stages of the COVID-19 pandemic. I have now survived both a full year of this rather unique period of global history coupled with my first experience of the complex world of microchip fabrication – a process known as lithography. Like most people, I knew of Nikon as the camera company. I was soon to be proven wrong.
Having completed a degree in Applied Mathematics and Physics, I had a good understanding of semiconductor concepts and the fundamentals behind their operation. However, I was rather uninformed about the awesome engineering challenges required to produce large volumes of microchips, which are critical to our modern technical civilization. Indeed, the COVID-19 pandemic has dramatically accelerated the demand for microchips as industries around the globe push to integrate sensors and intelligent monitoring of processes in environments they are operating. Nikon and its partner Intel have worked hard to meet this demand at Intel's Leixlip plant in Ireland, where Nikon is deeply embedded and supports all of Intel's semiconductor fabrication operations in Ireland. In fact, I would soon learn that Nikon and the technology it has pioneered over the last five decades have been at the forefront of Intel's operations globally.
I first came across a listing for my current position as an Application Engineer, on LinkedIn in March 2020. At that point, the first lockdowns in the UK and Ireland were underway. My application was processed quickly and a virtual interview took place in April. My future colleagues, who were also application engineers, were friendly and informal. We discussed my previous experience and my interest in the world of microchip production. My lack of direct experience of semiconductor fabrication was not an issue. I learned that Nikon were recruiting for a range of roles, including, data scientists, hardware specialists, technical leads and software experts. Nikon ensure that all new employees received continuous, detailed and rigorous training before joining other Nikon and Intel engineers in the 'FAB' – short for fabrication plant. There, Nikon lithography machines, costing tens of millions each and operating under astonishingly demanding conditions, create microchips which power devices from laptops, iPads and smart phones to aircraft navigation systems, fuel injection systems in cars and mobile networks across the entire world. I received an offer of employment in May and was delighted to accept. I was now well on my way to the world of high volume manufacturing.
Relocating from the UK back to Ireland in the midst of the pandemic was not a simple process. However, Nikon was extremely flexible and offered a relocation package, which was very helpful. I started at Nikon in August 2020. My first six weeks involved extensive class based training on Nikon lithography machines. It was here that I realized the amazing engineering challenges required to successfully fabricate a functioning microchip. When distances are measured in billionths of a meter, there is very little room for error. Added to this, is the need for Nikon lithography machines to operate 24-7, 365 days a year. The technologies required range from lasers to high-end cameras, precision motor systems and ultra-high quality mirrors and lenses. All of this technology is deeply integrated and continuously monitored to maximize production performance.
The range of new hires I met during my training period was also impressive. Software engineers, physicists, electronics engineers, graduates, PhDs and experienced professionals of all ages from around the world. The one thing that was common to all new hires was a sense that we were joining a company which was at the absolute cutting edge of advanced technology. A presentation given during training communicated that Nikon spent approximately €475 million on Research and Development each year. Japanese companies have a reputation for long term planning and commitment and Nikon is no exception. We learnt that the company operates over numerous industrial sectors - microchip fabrication, medical technology, industrial equipment and yes – cameras.
I managed to get in to the office in Leixlip in August and September, but by the end of September I was working fully from home – not the ideal situation for onboarding into a new job. Nevertheless, the team adapted the onboarding program as required and there was no interruption to the training plan, which has all been delivered virtually. Nikon provided a rather nice office chair and all necessary equipment such as a high-end laptop, iPhone and even helped with broadband costs. Getting to know colleagues remotely is a rather interesting experience and in many cases does not really indicate how tall some of my colleagues are! Two are well over six foot. However, regular daily meetings via video and even a remote Saint Patrick's day get together all helped to build a sense of team. I was pleasantly surprised to receive a nice Christmas gift hamper in December last year and a Saint Patrick's day cheese and beer box in March. Equally, working remotely has relieved me of any commuting so this is definitely a benefit!
Given the challenges that the pandemic has created, it is not hard to understand that critical industries, such as microchip fabrication are relatively immune to the economic impact of COVID. In fact, Intel are currently working hard to complete an additional fabrication plant on the Leixlip site. Nikon has been chosen once again to provide Intel with the bulk of the required lithography machines for this new plant. Not only does this inspire confidence in both Ireland's ability to operate at the cutting edge of modern technological processes, but it also clearly communicates that Intel, an American industrial leader in microchip production has a lot of confidence in Nikon and its ability to meet the ever growing demands of a world hungry for more microchips – even under lockdown. It will also mean that I am likely to be increasingly busy once the new Intel plant is open. Undaunted, I am looking forward to the challenge!