Current Job Listings
Employer Amazon Data Services Japan KK/アマゾン データ サービス ジャパン株式会社
Page 1 out of 1pages.5 jobs were found that matched your search.
| | |
| --- | --- |
| Job Description | The Amazon Web Services (AWS) Special Programs Evaluations Assessments & Response (SPEAR) Team is expanding to support the growth of our data facilities and related security functions associated with this growth. AWS is looking for an independent, highly talented, and motivated Evaluator to join the SPEAR Evaluations Asia Pacific/Japan/ China (APJC) Team. This position is located in Japan. In this role, you are responsible for performing physical security evaluations of our data facilities across the APJC Region. You will evaluate the application of phys ... |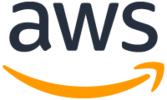 Job Description

Be a part of operating the world's largest cloud computing infrastructure. Amazon Web Services is seeking an experienced Procurement Specialist to support the development of procurement, metrics and strategies. The ideal candidate possesses a strong work ethic, attention to detail, the ability to meet deadlines, and a commitment to Operational Excellence.

This person will possess strong analytical, organizational, and communication skills and will have demonstrated the ability to collaborate within a group or team environment. The ideal candidate wi ...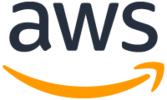 Job Description

The Data Center Logistics team is seeking a hard working trainee who can support and learn/understand how inbound and outbound flow works, inventory control inside Data center. During a 6 month contract period you will receive training, and by the end of it, your progression will be evaluated to see if you have what it takes to join our successful team and be a full time Amazonian.


データセンター ロジスティック チームでは、データセンターにおける在庫管理について学び、理解して頂く場としてのトレー ...
Job Description

Job Description:
Data Center Manager for the world's biggest Cloud Infrastructure.

About You:
You will be a proven manager with experience managing teams of high performers. You will have the ability to refine and develop processes to optimize operational excellence in every area of your role. You will be able to drive performance levels to achieve the pace we build and operate our Data Centers at. You will have previous experience in Data Centers, either building or managing (or both) along with exposure to developing great relationships with bot ...
Job Description

In 2006, Amazon Web Services (AWS) began offering IT infrastructure services to businesses as web services -now commonly known as cloud computing. Today, AWS provides a highly reliable, scalable, low-cost infrastructure platform in the cloud that powers hundreds of thousands of businesses in 190 countries around the world. As our customers grow their businesses, AWS continues to provide Infrastructure that meets their global requirements, aiming to be the most customer centric company on earth.

The Infrastructure Operations (Data Center) Team is the b ...