Current Job Listings
Page 1 out of 1pages.1 jobs were found that matched your search.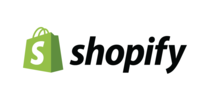 Job Description

Thank you for taking the time to learn more about this role! Please note that we are looking for applications from those who currently reside within Japan.

We are looking for Bilingual Customer Service Specialists to help our ever growing diverse merchant (users of Shopify) base. Our merchants have amazing stories filled with highs and lows, frustrations, and triumphs. It is in these moments and many in between that you would make an impact.

As a Bilingual Customer Service Specialist you'll work remotely for a fast-growing global tech company fr ...