Current Job Listings
Employer NTT Com DD Corporation
Page 1 out of 1pages.5 jobs were found that matched your search.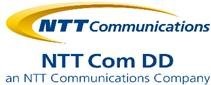 Job Description

■ Engineer position
◇ Technical account manager
As an expert / advisor for maintenance and operation services provided to customers, we are also responsible for formulating our maintenance and operation service plans that make use of our expertise.

◇ Solution Architect (NW / Sec)
In the NW / Security field centered on Cisco
・ Solution / technology verification (construction of verification environment for the latest technology that we are focusing on, application verification, knowledge accumulation and documentation)
・ Implementation o ...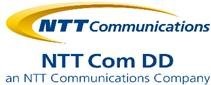 Job Description

[Business description]
We create and provide technical solutions that solve our customers' problems.

① Pre-sales
Assist sales personnel, take charge of technical QA, and
By analyzing problems and extracting issues through communication with customers, we propose optimal solutions using strategic technology.

In the proposal activity, lead the requirement definition of the technical solution,
Formulate technical concept and high-level design, estimate man-hours and
We also implement a proof of concept (PoC) as needed, such as customer requirem ...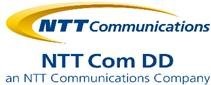 Job Description

[Business description]
The implementation engineer collaborates with customers, NTT Group companies, team members, partner companies, and other stakeholders to install the software and equipment required by our customers or to build systems. Achieve quality and deadlines within default costs.

<Specifically? >
① Collaboration with stakeholders
Communicate with various stakeholders inside and outside the company, such as members of NTT Group companies (around the world), engineers and project managers (within our company), clients, and vendors.
...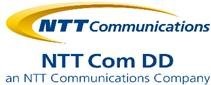 Job Description

[Business description]
We provide one-stop intelligent technology solutions to domestic and overseas customers. Among them, the technical support engineer (L1) will provide our maintenance and operation services to our customers.

You will also be involved in planning the new services we offer.
Let's work together to provide joy and excitement to customers all over the world with our service!

① Support engineer work
We work with stakeholders (customers, NTT global teams, in-house team members, partner companies, etc.) to resolve customer incide ...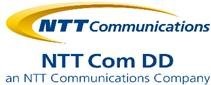 Job Description

[Business description]
The client / service delivery manager comprehensively manages the operation and maintenance services provided to customers and their contracts. We are responsible for managing multiple large or complex contracts to better serve our customers and to make our customers and our business successful.

<Specifically? >
・ Operation service
・ Comprehensive management of maintenance and operation services
・ Service level management
· Managing contracts between customers, vendors and suppliers
・ Proposal, introduction, upd ...