Current Job Listings
Employer 株式会社テクノロジストエージェント/technologist AGENT Co.,LTD
Page 1 out of 1pages.3 jobs were found that matched your search.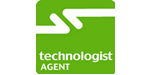 | | |
| --- | --- |
| Job Description | Conduct large scale of infrastructure/ office relocation projects as a Senior Project Manager at our client site at Medical domain. ... |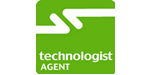 Job Description

The qualified candidate will be responsible for the overall success of complex projects. Must be able to control budgets, schedules and client expectations. Other responsibilities include working with outside vendors while handling multiple projects, status meetings, requirements gathering, change request control and all project documentation from communications. Must also be comfortable working in a cross functional environment while working closely with both business and technical stakeholders.

Ideal candidate will have excellent organizational skil ...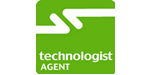 Job Description

Management for Sales-systems and digital solutions as of IT department

- work at our customer's site as remote work.
- Business Analysis
- Project Management for CRM-Veeva, DWH, Medical, R&D and IT Security ...