Current Job Listings
Employer International SOS Japan LTD
Page 1 out of 1pages.8 jobs were found that matched your search.
Job Description

【Overall Purpose Of The Job】
• Responsible for the efficient processing of TRICARE beneficiary medical records within their AORs, working in coordination with JPP Lead and in-country teams to facilitate the timely submission of medical records.
• Processing received medical documentation, assessing the accuracy of documentation and assessing the need for translation of documentation in a timely manner.
• Work closely with JPP team to back up the operation when needed


【Key Responsibilities】
• Processing medical information receive ...
Job Description

【Overall Purpose Of The Job】
To provide an end to end service for providers and beneficiaries in Japan from appointment making, issue resolution to claims payment.

【Key Responsibilities】
• To ensure the accurate and timely processing of Japan Authorizations and attendant Appointments, within Intl SOS standards and contractual KPIs
• To ensure the accurate and timely functioning of the Japan Payment Process (JPP) including upload to WPS portals and claim reimbursement
• Help resolve claims issues on behalf of providers and beneficiari ...
Job Description

【Overall Purpose of The Job】
• Achieve revenue targets
• Develop business with qualified prospects and increase market penetration
• Successfully execute distribution strategies and achieve related KPI's

【Key Responsibilities 】
■Objective
• Drive new business acquisition and achieve revenue targets for the assigned industries and territories

■Lead Generation
• Prospect Lists. Create target prospect lists of companies to pursue for new business development
• Prospecting Plans. Develop prospecting plans including ob ...
Job Description

【Overall Purpose of The Job】
The Account Manager is responsible for managing (retaining and growing) a portfolio of accounts through all stages of the client journey including: onboarding, engagement- to nurture the relationships and develop the account-, and renewal, to achieve all sales targets.

• Effectively manage a portfolio of client accounts (around between 30 – 40) assigned to the individual to ensure we renew 100% existing accounts on time and to budget
• Plan and identify targeted upsell opportunities/migrate to bundle solutions ...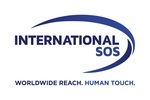 Job Description

【 Overall Purpose Of The Job】
Plan and direct the various Human Resources activities and programs that will attract, develop, and retain the employees necessary to carry out the business objectives of Tricare in Asia Pacific. Ensure the HR requirements of the TOP 2021 programme - in particular staffing and training - are delivered for the Asia Pacific region. Support all Tricare employees within Asia Pacific including direct responsibility for Tricare Japan. Collaborate closely with in-country HR teams for other Tricare locations within Asia Pacifi ...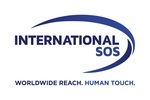 Job Description

【Overall Purpose Of The Job】

• To read, understand, and compose materials from Japanese into US English.
• To follow established linguistic rules related to word meanings, sentence structure, grammar, and punctuation.
• To follow ethical procedures and policies that protect the confidentiality of information and assures the quality of the translation.
• To assess quality of medical translations on an ongoing basis and provide continuous feedback to linguistic partners as an essential factor for continuous quality improvement.
• To ...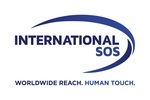 Job Description

【Overall Purpose Of The Job】
General: The Near Patient Nurse will be considered the main executor of the Near Patient Program in country medical services as per the TRICARE contract.

Clinical: The role of the Near Patient Nurse is to provide medical case management and communication when a Prime or Prime Remote beneficiary is sought in the overseas Purchased Care Sector Provider (PCSP). The Near Patient team will work collaboratively with the PCSP, in country US Military Facility/s and the Near Patient Team to manage the episode of care keeping ...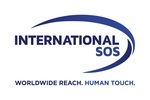 Job Description

The Employee shall at all times carry out his/hers duties within the tenets of the Hippocratic Oath, consistent with best ethical and medical practice. Flexibility to allow for clinical work or practice available.

【Overall Purpose Of The Job】
This position serves as the TRICARE Near Patient Physician Lead for a specific country in which there may be multiple Near Patient Physicians and Nurses. This position is responsible for and provides clear medical leadership for the Near Patient efforts within the country to include both Prime and Prime Remo ...