Current Job Listings
Employer East West Consulting K.K. /イーストウエストコンサルティング株式会社
Page 1 out of 1pages.1 jobs were found that matched your search.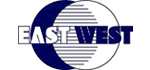 Job Description

We are looking for driven experienced sales background professionals to join our recruitment team in Tokyo, Japan. Ideally, candidates will have some recruitment or sales experience and have found that they thrive in fast-paced and challenging environments.
You will have a lot of responsibility, a growth-curve to challenge, and a performance-based reward system to strive for. This role will enable you to make a significant impact on our company's and our clients' growth, as well as accelerate your professional development.

On any given day, you wi ...