Current Job Listings
Employer Amazon Data Services Japan KK/アマゾン データ サービス ジャパン株式会社
Page 1 out of 1pages.5 jobs were found that matched your search.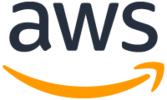 Job Description

In 2006, Amazon Web Services (AWS) began offering IT infrastructure services to businesses as web services -now commonly known as cloud computing. Today, AWS provides a highly reliable, scalable, low-cost infrastructure platform in the cloud that powers hundreds of thousands of businesses in 190 countries around the world. As our customers grow their businesses, AWS continues to provide Infrastructure that meets their global requirements, aiming to be the most customer centric company on earth.

The Infrastructure Operations (Data Center) Team is the b ...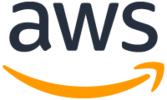 | | |
| --- | --- |
| Job Description | Amazon Web Services (AWS) is a fast paced technology company and a leader in the world of data centers. We are currently expanding our infrastructure management team within Amazon Web Services and are looking for a proven technology manager with experience in people management, robust technical understanding and the drive and vision to take AWS Data Center Operations to the next level. The successful candidate for this role will create sustainable processes and standards; and drive automation opportunities to reduce delivery cycle times and to improve qu ... |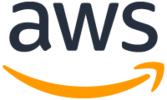 Job Description

The Data Center Engineering Operations (DECO) operation team is seeking engineers who can deploy, operate, and maintain the facilities (electrical/mechanical systems, control/fire-fighting systems, etc.) and manage related projects at our large-scale, high-density data centers.

As a member of this gender and culturally diverse team, you will have a chance to work with exciting technology in a dynamic environment with expanding opportunities. Help us grow our customers' businesses today. We're waiting for you to apply!

【MAIN RESPONSIBILITIES】 ...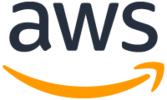 Job Description

Amazon Web Services (AWS) is a highly innovative company that collaborates across disciplines to produce cutting edge technology that changes our world. The AWS Global Quality, Inventory and Capacity is a new fast-growing and leading-edge research and development team that is rethinking the design for the critical arteries that connect the various pieces of hardware inside AWS' data centers and edge sites.

As a member of this team, you will work directly with engineers and managers across the company to develop structured cabling and installation st ...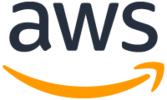 Job Description

We are looking to hire a highly motivated, best-in-class Network Technician to join our growing team within Networking. The team responsibilities involve delivering new AWS APAC region deployments. The Network Technician will work closely with both internal customers, external vendors as well as coordinating regional resources to facilitate smooth project execution in association with Technical Program managers.

Our ideal candidate is highly autonomous, very detail oriented, possesses strong written and verbal communication skills and has significant ...