Current Job Listings
Employer EIRE Systems K.K.
Page 1 out of 1pages.11 jobs were found that matched your search.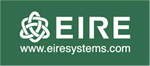 Job Description

The Client Services Manager is a key senior information technology role, critical to the operational success of new and existing IT Managed Services client engagements.

The team, comprised of IT Infra Solutions Engineers and Field Customer Support Technicians, provide professional IT services to a variety of clients including international Small Medium Enterprise (SME) and Large Multinational Corporations in and around the Tokyo area.

The Client Services Manager will take responsibility for the general management of the Client Services Team; leadin ...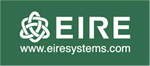 Job Description

Great opportunity for a Japanese and English-speaking Technician to work with a team of specialists in a dynamic, international corporate environment.
 
The team aim to provide exemplary support customers for industry leading technology solutions including hardware (PCs, monitors, biometric devices, routers, servers), software, networking infrastructure and Data Center management.

This role is not a regular desk-bound job. It offers an interesting balance of work internally within the office and the opportunity to move around between customer sites ...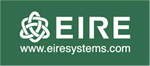 Job Description

◎ Single Point of Contact (SPOC) for systems operations, maintenance and projects.
◎ Various back office business management systems (i.e. applications for HR, purchasing, finance, legal / compliance, etc.)
◎ Exciting bridging role across Japanese and Global business and technology teams

Role Scope and Responsibilities:

Working collaboratively with the relevant system business departments, local/global internal technical resources and external systems support vendors, you will function as the primary point of contact for the systems ...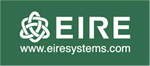 Job Description

- Deliver exciting enterprise-level projects to help the effectiveness and efficiency of the business;
- Utilize different project management methods and skills to deliver successful projects;
- Engage with multiple stakeholders and help influence outcomes;

Project Manager EPMO

Our Client:
- A market-leading multinational enterprise with over 1000 people supporting it's Tokyo Head-office and Japan-wide operations.

The Role:
- As the Project Manager in the EPMO, you will be responsible for delivering enterprise-wide initiatives across the ...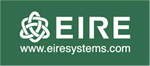 Job Description

Further your marketing career with an established and growing medium-scale Information Technology Services company and expand your experience across all core marketing functions!

EIRE Systems has an exciting opportunity available for an experienced Marketing Manager whose primary objectives will be to improve the profile of the company from the viewpoints of two key audiences - prospective clients and prospective employees.

As Marketing Manager you'll drive various initiatives such as;
● assisting in the creation of business-winning pitche ...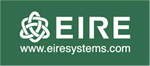 Job Description

<概要>

Office administrationとして本社庶務業務をご担当頂くと共に、経理業務を担当する兼務ポジションです。
経理業務未経験の方には、OJTを通じて基礎から学んでいただきます。


<業務内容>

1. 一般事務(庶務)/General Affairs
各部署それぞれの仕事が円滑に進められるよう、オフィス(本社)での様々な業務を引き受け支える仕事です。

●レセプション業務(日本語・英語での電話応対・来客応対 ...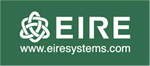 Job Description

Join our team of Client Technical Support Engineers who provide professional IT services to our small-to-medium-scale and large enterprise client customers. EIRE Systems offers a varied and challenging IT services career in a highly diverse and fast-moving business environment.

As a Client Technical Support Engineer, your primary responsibilities will be to:
- Provide exceptional customer support for various end-user computing technologies - i.e. desktop PCs, mobile devices, network printers and other office equipment, standard office and financial a ...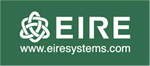 Job Description

EIRE Systems Technical Support provides professional IT services to small, medium and large scale enterprises of all sizes. We can offer a varied and challenging IT services career in a highly diverse and fast-moving business environment.

We are currently looking for new additions to our IT Support team!

【Role and responsibilities】
◆ Provide IT support as a bilingual technical support team member to users of various technologies (Desktop PCs, notebook PCs, mobile devices, network printers, other office equipment, applications for general cli ...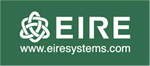 Job Description

エイラシステムのテクニカルサポートでは、主に外資系の大企業や中小企業に対し、ITサービスを提供しております。

現在、弊社チームの一員としてご活躍いただける方を募集中!

たとえば...

● バイリンガル テクニカル サポートのチームの一員として、各企業の様々なIT環境をサポート
● 専門知識や技術の向上に励みながら、幅広いITプロジェクトやサポートに参画
● ネットワーク、サーバー、ク ...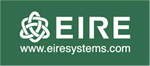 Job Description

大手外資系金融機関に対し新しいITインフラ運用及び災害復旧ソリューションの実施管理を行うプロジェクトの責任者を募集しております。また、複数のソリューションの評価、分析、推奨も要求される業務です。

この業務では高度なプロジェクトマネージメントの経験を存分に発揮していただける業務です。

細部まで注意が行き届き、論理的で、コミュニケーション及びドキュメンテーション作成のスキルに ...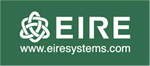 Job Description

<募集背景>
グローバル老舗医薬化学品メーカー(日本支社)向けのIT サポートチーム(20人)にPCサポートエンジニアとして参加して頂ける方を急募。


<仕事内容> 
約6,000ユーザーを対象にPC・その他モバイル・周辺機器をサポート

社内のPC(Windows 7/10)、タブレット、スマートフォン、ノートパソコン、モバイル端末、IP電話のサポート・トラブルシューティング。
上記ハードウェアのキッティング ...