Current Job Listings
Recruiter ManpowerGroup Co., Ltd.
Page 2 out of 2pages.26 jobs were found that matched your search.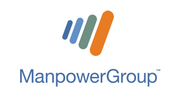 Job Description

Financial support for overseas operating companies, promotion of strengthening of control / governance, IFRS consolidated financial statements (mainly overseas operating companies), etc.

 [Expected role]
・ Core member of financial support and control work for overseas operating companies
・ The central role of IFRS consolidated financial statements ...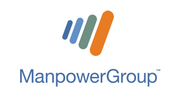 Job Description

You will be in charge of general IT support in Laos. Specifically, we will respond to questions received from employees regarding PCs and IT in general, as well as work on maintaining equipment use rules and manuals. In addition, due to the development of in-house infrastructure, the procurement and preparation of business PCs and business mobile phones used by newly joining personnel, collection of business PCs and business mobile phones following personnel changes, and changes in users We will also carry out various tasks.
In Laos, the infrastructure ...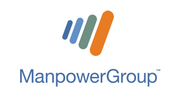 Job Description

I am responsible for general affairs, accounting and other back offices as a manager candidate at a Lao finance company.

■ General affairs: Document management, equipment management, attendance management, sales affairs (document preparation, payment management, etc.)
Business trip arrangement, minutes creation

■ Accounting: Accounting / journaling, journal entry, ERP accounting system input, PL / BS creation, management accounting services such as profit and loss analysis, and business related to accounting

Management of local staff in the ...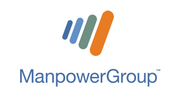 Job Description

Web marketing related to automobile / motorcycle leasing and business financing will be conducted for individual and corporate customers in Laos.

The main contents of business are web marketing using SNS such as Facebook, landing page, listing advertisement operation, improvement, inquiries, etc.
Because it is a new development business, we are looking for experienced people who can investigate, plan and propose.

* Regarding local subsidiaries in Laos:
The core company in Laos of the Group. A leasing company that started operations in February 20 ...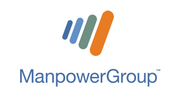 Job Description

You will be responsible for the management and system planning of corporate finance products and retail products.
Since this is a small organization, we have a wide range of operations and will be responsible for some operations.
All information such as customer information and inventory status is accumulated in our management system.
In addition, since the system has been developed by us, flexible response can be speedily improved.
Eventually, I hope that you will be able to make proposals that will lead to the planning of new services and campaigns ...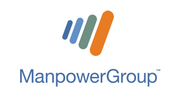 Job Description

[Business description]
Necessary to implement OPEX (Operation Excellence) and achieve cost reduction targets by acting as an in-house consultant across the entire company / organization
Conduct cross-organizational initiatives, manage related projects, improve activities, etc.

(Main role)
・ Promote business analysis / business improvement activities
・ Supporting the selection of outsourcing companies as subcontractors and reducing the burden on day-to-day operations
・ Realize OPEX by formulating appropriate service levels and KPIs and desig ...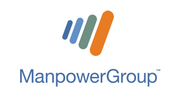 Job Description

We are developing various measures to further improve quality and customer satisfaction.
In this context, improving call center operations, which are points of contact with customers, has become an important issue.

■ Main business
1. Business process improvement plan formulation and introduction promotion (including communication such as planning, definition of requirements, deployment inside and outside the company)
2. Control of outsourcing destinations (call centers, etc.), management by KPI, negotiations, coordination support
3. Analysis of ...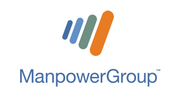 Job Description

Implement a company-wide human resources development and management strategy as a trusted human resource advisor to attract, select and develop a high performance, diverse and sustainable human resources pipeline to gain a deep understanding of the company's long and short term strategies indicate.
• Process excellence with an experienced recruiter and experienced team of recruiting leads in an ongoing process of acquiring and evaluating talent at all levels to meet strategic goals and organizational needs To increase.
• Understand and implement bu ...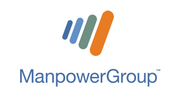 Job Description

Development and execution of PR activation
• Develop and execute PR programs that align with overall brand communication goals and focus on relevant media (traditional, social, digital) associated with each brand to increase awareness of target consumers' brands and products .
• Plan and execute press / inflator / consumer events • Develop and distribute high-quality press releases for new product launches • Plan and execute media caravan programs to ensure maximum coverage in relevant media To do.
• Build influencer networking and generate ...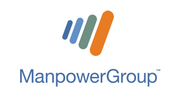 Job Description

[Main duties]
 Number management
Achieve retail and NET targets
Sales-related expense management and efforts to improve profitability
Comprehend and analyze numerical trends in regional and group department stores and formulate tactics
management
Pioneering distribution and improving efficiency of existing distribution to maximize brand characteristics and development.
Understand the characteristics of regional / department store groups, formulate specific activity policies, apply them to sales activities through AE and FT, and manage, follow up ...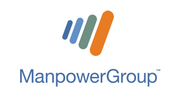 Job Description

You will be responsible for confirming and applying for overseas regulatory regulations so that the Group's new products can be released overseas.
1. All operations related to overseas pharmaceutical application for cosmetics (China, Taiwan, Thailand, ASEAN, USA, etc.)
2. Coordinate regulatory affairs with Group companies and overseas subsidiaries and respond to issues
3. Collect regulatory information in overseas countries and provide information to Group companies
4. Confirmation of compliance with domestic and overseas regulatory regulations ...