Current Job Listings
Employer Amazon Data Services Japan G.K./アマゾン データ サービス ジャパン合同会社
Page 1 out of 1pages.5 jobs were found that matched your search.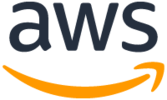 Job Description

Looking at candidate based in Japan only

About The Role:
As a Data Center Manager in Amazon, you will get to manage the world's largest Cloud Computing Infrastructure. We encounter interesting, challenging & complex problems every day, being a technical manager in Amazon means that you can innovate to solve these issues and help drive Operations Excellence in all areas of your role.
Your day job will include (but not limited to):

· Managing and developing teams of high quality Data Center Technicians, providing both technical and leadership ex ...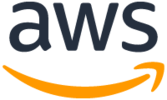 Job Description

Maintenance Manager will respond to the business demanding expectation that the business to gain more flexibility and quality improvement along with the Infra priorities, Safety, Security and Availability while managing the technicians.
The Maintenance Manager will guide the team and also make contribution to financial gain (reduction in OPEX) without sacrificing the quality of operations.

Since this is one of the new areas that the NRT cluster started to explore, there will be more exciting opportunities to expand the scope of work and for the manag ...
Job Description

Looking at candidate based in Japan only

The Data Center Engineering Operations (DCEO) operation team is seeking engineers who can deploy, operate, and maintain the facilities (electrical/mechanical systems, control/fire-fighting systems, etc.) and manage related projects at our large-scale, high-density data centers.

As a member of this gender and culturally diverse team, you will have a chance to work with exciting technology in a dynamic environment with expanding opportunities. Help us grow our customers' businesses today. We're waiting for y ...
Job Description

Looking at candidate based in Japan only
【We are looking for people who has either】
· Experience using Linux systems
· PC/Server hardware experience
· Basic networking experience

【Pick Up Point】
*As a member of the Infrastructure Operations (Data Center) Team, you will have the chance to work on the most advanced technologies in a DYNAMIC environment with expanding opportunities.
*If you enjoy working in a strong and close-knit diverse team, Infrastructure Operations (Data Center) Team is the place to be!


In 2006, Amazon Web Serv ...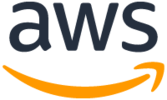 Job Description

Are you interested in being part of a new and fast-growing Data Center Business?

Amazon Web Services is seeking bright, motivated, hardworking member to fill Data center Logistics Specialist positions.

The ideal candidate possesses a strong work ethic, attention to detail, the ability to meet deadlines, and a commitment to Operational Excellence.

Logistics Specialist receive parts, maintain inventory, and check-out parts as needed to Data center Technicians and Engineers. You will also be responsible for loading and unloading shipments and tr ...