Current Job Listings
Employer Mouser Japan G.K.
Page 1 out of 1pages.1 jobs were found that matched your search.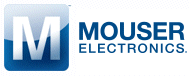 Job Description

【SCOPE】
Expand market penetration, identify and target new customers and improve efficiencies of current Search Engine Marketing programs and processes.
Create and manage Search Engine Marketing campaigns to include keyword research, account structure, landing page testing, ad text A/B testing, bid management, content network selection, geo-targeted ad placement and budget tracking.
Support evaluation into new potentials for Web Marketing.

【ACCOUNTABILITIES】
• Continuously create, categorize and refine keyword lists to drive incremen ...