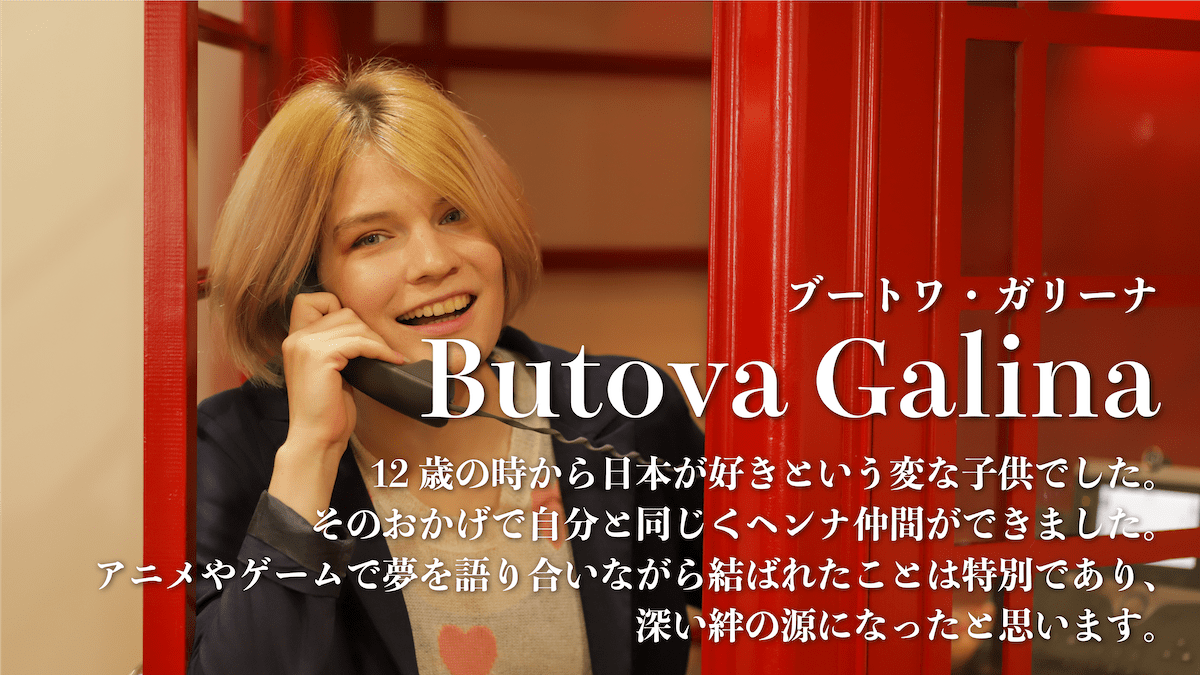 Bootwa Galina (Account Manager)
Q1. Please tell us about your background. I majored in cultural anthropology at a Russian university and studied abroad in Sapporo. Once I returned to Russia, I was planning to return to Japan once I had accumulated experience and assets by doing various jobs and freelance (sales & marketing, English teacher, photography & video production, etc.). Although I had no experience at all, I participated in a recruitment program of a consulting company and came to Japan after receiving an offer as a business consultant. After working as a consultant for two and a half years, I wanted to do sales & marketing again, so I became an account manager at Toon Boom.
Q2. Please tell us about your encounter with anime. I have been studying Japanese as an extracurricular activity since I was 12 years old, and the teacher at that time showed me "My Neighbor Totoro". Miyazaki-sensei's work was loved by the whole family, but regarding Sailor Moon and Pokemon that were being broadcast on Russian television at that time, he said, "Children should not watch it because it emits bad radio waves with strange colors." There were rumors, so I was sneaking a look only while my parents were away. Next, "Shaman King" and "Naruto" came to be broadcast. At that time, the Internet was becoming more widespread, and it became possible to purchase anime from overseas websites. The first anime I got on the net and was addicted to was "Fullmetal Alchemist". I really appreciate the spread of the internet. After all, there were few anime and manga published in Russia. The first manga published in Russia was "Ranma 1/2", but when the translation was slow and I had no choice but to know how the story went, I could buy manga and anime online. I was crazy about the story, even if it was an English translation or Japanese that I didn't understand.
Q3. Please tell us about your recent anime viewing style. Recently, I often watch it on online video distribution services. However, in reality, I rarely want to see new anime, and I often want to look back at old anime. At that time, I rent it or use an overseas distribution service.
Q4. What is the impact of anime on your life? I've been a weird kid who loves Japan since I was 12 years old, but thanks to that, I've made henna friends like myself. Now everyone works in different occupations in different industries. It was special that we were connected while talking about dreams through animation and games instead of the usual social route, and I think it became a kind of deep bond.
Interested in joining the Toon Boom team?
You have talent and the willingness to work in an environment that is fun and rewarding?
Then Toon Boom has a place for you!